Emonics LLC is an IT-consulting firm. We are immensely successful in creating a global network of the highly adaptive and intelligent workforce that can help you achieve success in critical projects and goals. The job market is extremely competitive, and so we are here to help you attract the best of the opportunities according to your skillset. Keeping pace with projects and being on the lookout for extremely talented individuals has become even more challenging. That's when Emonics comes in to play.
At Emonics LLC, we understand the importance of employee satisfaction. Higher levels of staff involvement lead to higher productivity. And employees who feel valued are motivated to make real and tangible contributions to the business. Payrolls, tax time tracking, status extension, insurance, and employment support are extremely stressful to maintain. We are a firm that eases such processes making hiring convenient and secure. We majorly work on corp to corp, contract to hire, and full time with prime responsibility to take care of all the hassles like payroll, taxes, time tracking, status extension, insurance, and employment support. Our team has trained experts with years of working experience in a similar industry. Our recruiters are highly skilled and have an understanding of screening and hiring for our client's satisfaction with support services.
WHY choose Emonics LLC?
At Emonics LLC, we always know what is in more demand in the I.T. industry, and so we work accordingly. We have the experts who have knowledge of the latest trends and technology that makes our every service different and unique then the rest in the market. To provide the best talent, we have meticulously designed our training and support programs in a way that meets the demand of the current market scenario. Our reach has been so wide that we are the most preferred choice for leading prime vendors/clients. Our clients have always been satisfied with all our services and are successful in their respective industries, and so we want you to be part of the Emonics LLC family.
We use the best of the technologies for training and placements and here are the few that we would like you to know.
Top IT Technologies Offered in our Training & Placement:
Android
Java Developer
Python
.Net
Data science
Data Analyst
Hadoop Big Data
DevOps
iOS

C++
UI Developer
Automation QA
Salesforce
Tableau
RPA
React JS
Pega
Cloud Technologies / AWS
TRAINING & PLACEMENT:
Our Training is unique and comprehensive. We understand the job market and so prepare our candidates accordingly to ace all the tasks from the industry. We offer both in-class training as well as online training as it is a real-time project. We aim to provide an environment where you get the opportunity to work on live projects, which will give you hands-on experience before working on the client project.
When it comes to Online Training, is provided by experienced working professionals in the USA, thus ensuring a better understanding of the latest tools & technology used in the market. We make sure that the training is revised at regular intervals to cater to the need for changing technology.
This training is around 5 to 6 weeks full-fledged that includes assignments and a one-on-one session!
We also provide communication & behavioral training to make sure you stand out among the rest of the applicants while at the interview.
We aim at quality training and so we always work in small batches, which enables individualized attention to every candidate.
We're dedicated to helping you build a career you love.
Our training and placement services help you get the competitive edge in your job search and your career as a whole.
Our placement team helps you land a good job with the reputed companies in the industry.
Our team has very vast resources for your job search and make sure to help you with a great career opportunity ahead.
MARKETING & PLACEMENT PROCESS:
When it comes to marketing and placements, we have a special session for candidates to get an insight into the competitive job market. We believe that a better understanding of the industry better is the chance of being successful.
We have specialized in a competitive job search to fulfill your career needs and will make sure we don't leave you with empty pockets.
We style candidates ready for the placement process by involving them in mock interviews, practice classes, communication and behavior etiquette they will face during the placement or interview process.
We market the candidates resume and profile in our vast resource of employers and hiring recruiters to help them get noticed faster.
One on one marketing assignment before placing the project.
Training session on the marketing strategies and interview process.
We will provide training on how to interact with the client successfully.
Strong and motivated marketing team to ensure quick placement with their reach to all the prime vendors.
We have projects, direct clients, Implementation partners, and we are approved with all tier one vendors resulting in assured placements.
Excellent track record of placing the candidates within 2-3 weeks, we make sure that you spend limited time on the bench and on projects.
A separate training on project guidelines is conducted to tell you on do's and don'ts when dealing with the client-side.
We make students well prepared for the career industry ahead of them so that they don't miss a chance to shine among the rest.
SUPPORT PROCESS:
Our Dedicated support is provided by experienced professionals for troubleshooting to bug fixes, which helps in diagnosing and resolving the issue.
For candidates, our support team is always ready to assist them with any help or guidance they need at any point in time.
Support sessions can also be used for knowledge transfer sessions resulting in continuous skill set development.
Support sessions to understand the dynamics of handling client and team interactions/meetings.
PAYROLL AND BENEFIT PLAN:
Emonics offers the right payroll services tailored to match your business needs, whatever your number of employees. We also offer Employee Self-service Payroll
Our payroll service handles all your monetary duties like timely payroll, taxes, compliant, and saves your time by being faster, and simpler to access.
With the effective Payroll System, we provide Benefits plans including — health insurance, 401(k), workers' comp, bonus, referral, and more.
We offer competitive compensation from $60000 to $75000 per annum.
$300 will be provided as on-time travel reimbursement for your first project**, which will be deposited in your 2nd paycheck.
Health Insurance provided
The referral fee for employees on each referral!
STAFFING:
Emonic's cutting-edge applicant tracking system helps streamline your recruiting process so you can maintain the candidate pool and improve candidate experience.
Our recruiters become the equivalent of your corporate recruiting department. We continuously search for the qualified and right candidates to suit your business. We identify, interview, screen, and present the best candidates for your consideration.
We have successfully placed many skilled and qualified candidates in the hiring companies. Our mission to connect the right people that are the right fit for the cultures of our clients.
IMMIGRATION & H.R.:
The U.S. government keeps a keen check on employee and employee documentation and policies. And so we want to assure you that Emonics LLC is an E-Verified company, hence authorized to E-verify each and every individual hired on our payroll. We are engaged in practical training experience (work/internships/unpaid/Paid professional experience and training) related to their major area of study.
We have a specialized in-house immigration team trained under top attorney and 12 hours assigned HR/ERM managers to maintain your immigration, who works at the next level to keep your status intact.
We process, support, and provide documentation for H1B and OPT extension for eligible candidates who are working on our client project. We are also giving the G.C. process to the right candidate.
You can rely on us for immigration-related queries and we have an attorney who can handle your query.
Immigration Services:
Employment Consultant
H1B Filing and Documentation
H1B and OPT Sponsorship
OPT Extension
GC Processing
OUR CLIENTS:
Apple
Visa
BCBS
Capital One
Johnson & Johnson
T-Mobile
Wells Fargo
UPS
M&T Bank
Cricket Wireless
Barclays
CVS Care mark
ETS
McGraw Hill Financial
Capgemini
..
Emonics LLC has served many OPT and H1B Candidates in USA. We have been the top choice for international students on OPT or H1B holders looking for job opportunities in the USA. You can enroll us and we can together work for your career growth ensuring you a great career ahead.
If you need any of the services mentioned above, you can contact us. We always assure you a quick and reliable response. We aim to build strong professionalism with our clients and provide the best of the marketing and placement services overseas. We promise client satisfaction and so have always offered the best opportunities to our clients and wish to do the same for you as well. So get in touch with us as a successful career awaits you at Emonics LLC.
Global Locations
We have our offices situated in USA and India. We have our head office is in New Jersey, USA and other offshore offices in India.
CERTIFICATIONS: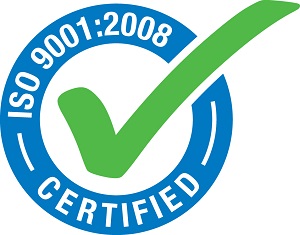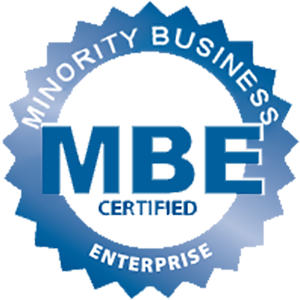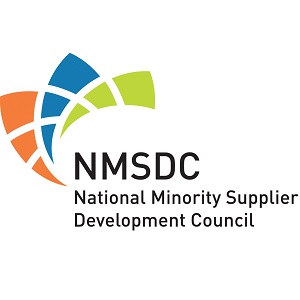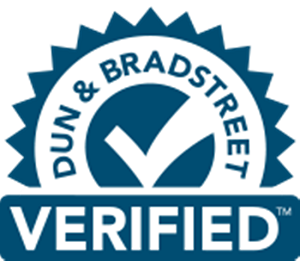 Small Disadvantaged Business (In progress)

Max Troy is the Career Counsellor as well as a passionate Author. Well, he has years of experience in the Career and Jobs industry. As a part of his career at OPTnation, he helped various OPT and CPT candidates to shape their Career. Through his knowledge and writing skill, he is contributing to the students to find the best Career advice and immigration topics. Do share the information if you like it.