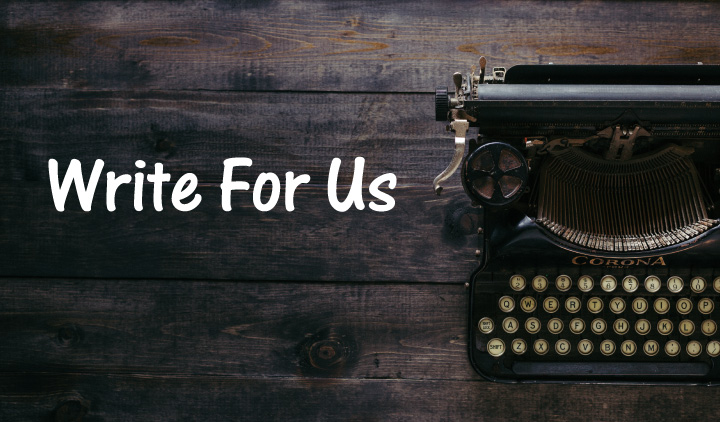 Hello Bloggers,
Welcome to OPTnation Blog. We strive to provide resources for the students, job-seekers and professionals and employers looking for some great advice through our blog and resources. We wish to share a broader range of useful information with our readers and so we accept posts in a similar niche or interest.
Niche and Categories of Articles We Welcome:
Career Tips
Job searching and Resume (Tips, advice, and Research, etc.)
Education
EAD
F1 Visa
H1B Visa
International Students
OPT and CPT
Interview Tips
Jobs in the USA
Training and Placements (Tips, Techniques, and Guidelines, etc.)
Employer Tips
Our Motto is to provide valuable information to our readers. If you are interested in contributing to our blog, we are accepting Guest Blogs.
Before submitting articles:
Read our Content guidelines below. Submitted Articles must meet all of the requirements in order to be accepted.
CONTENT GUIDELINES:
Our Guidelines are simple yet the important thing is to make it interesting for the Readers. Whatever the Content is; at the end of the day should add some values to the reader's Career/professional life. Kindly check some of the important Guidelines which are as follows.
First, research and go through our blog articles and get an idea of what we share on our blog.
Article Content word limit is 800 to 1900 words in total. An average 1,500 of words.
The content has to be 100% Unique and Original. All submitted content must be original that hasn't been previously published anywhere.
The topic should be trending and useful to the readers of our website and related to the niche we have mentioned above.
Choose a Great TITLE which should be eye-grabbing, Interactive and may include keyword if any.
Please check facts and provide all sources of the information you are using in your content.
We allow only 1 Backlink to your website within the content to keep it spam free. At best, we will allow 1 or 2 links extra if they are for information source and strictly not advertorial or promotional. We are highly positive in linking your post to relevant posts already on the OPTnation blog.
Well-Formatted Content – Please format your content with short paragraphs, relevant sub-headings, lists, and bullets to make it easily readable for readers.
Attach Images or Infographics: You can include an image or infographic in your article if you wish to do so. But the image/infographic should be your own property and do not need credit.
Note: – We can handle the image part if you do not have the resource.
Proofreading before Submitting Content: Please perform test checks like grammar errors, spellings, etc. before submitting the content to ensure a high quality of writing. Thank you!
We are interested only in articles that are informative and guide to our audience. If you are interested to advertise/promote your product or service, please email to [email protected]
Each article has an 'About the Author' section which can include 1 link to your site or social media account.
WE DO NOT ACCEPT:
Don't accept the content topics that we have already covered on our website.
We do not accept articles that promote any product or service. The Blog submitted with only one single intention i.e. Promotion or Link Building or Advertising is a NO.
The Content which is more promotional than informative will be directly rejected or will be accepted as a sponsored post.
The offensive or inaccurate Contents will be not be accepted at any cost.
Articles that will be or have been published elsewhere.
SUBMISSION PROCESS: HOW TO SUBMIT GUEST POST REQUEST?
Send your pitches or article for consideration to [email protected] with the following information:
Kindly send us the TITLE of your blog so that we can understand what the content is all about.
About your article idea. Tell us the title, brief introduction, and outline of the content.
Relevant Links which you wish to include in the article (your website and other related links).
If your request or content is approved send us the article in the Word Format.
Attach the Images with proper names and information, if any like alt name, title.
Kindly add an Author bio and information.  Example:-
Author First Name:-
Author Last Name:-
Your bio: – 120 words or less (mention links you want to add)
Email Id:-
Also, include the Gravatar profile Email id. If you have any.
Please send pitches to

[email protected]

along with 2- 3 samples of your previous writings with relevant links
By submission of your content or guest post request, we do not guarantee that it will be published on OPTnation before assessment.
AFTER APPROVED REQUEST AND CONTENT SUBMISSION:
Your content will be reviewed and then after modification, if needed, the content will be published to OPTnation blog.
Our editor will review your content and decide whether it's appropriate for publishing and send you id any changes are required.
After the changes are done, you can send us the revised draft back.
An editor will have the final check on the article and related links mentioned.
After we accept your article, we'll schedule or publish the content as revisions are complete.
After publishing the blog, you will get a confirmation email regarding the article publish date and URL.
WE RESERVE THE RIGHT TO:
OPTnation reserve the full right to accept or reject any articles submitted, without providing reasons.
We receive many submissions and it's not possible for us to provide feedback on every individual article. We appreciate your understanding.
We can adjust and make basic edits to the article titles and content body wherever necessary, to optimize the article.
Guest authors are expected to support the promotion of the article, through their social media channels and any other relevant means;
IMPORTANT NOTE
Our team keeps on checking the Blogs time to time to maintain the high standards and freshness of the blog. We at OPTnation don't allow the republishing of the same content submitted and published on optnation.com. Any of the content which loses its uniqueness or found to be republished will be strictly removed and Author will not be able to publish any further Contents in the future.
Happy Blogging 📝 😊 👍