Business Analyst Training Course
A business analyst (BA) is a person who analyses an organization or business domain (real or hypothetical) and documents its business or processes or systems, assessing the business model or its integration with technology.
What is BA Training?
Business Analysis is a set of tasks and techniques used to work as an association among stakeholders in requirements management for a software project. It is a discipline of characteristic business needs and crucial solutions to business problems. The one who performs this role of identification and determination is termed as a business analyst, abbreviated as BA. This role has emerged with the evolution of software system engineering and raise of Rational Unified Process (RUP) to mitigate risk in project management.
In today's advanced business world, an organization's ability, agility, experience, skill to manage constant amendment through innovation will be keys to the success of the business.
The role of a BA in an organization is multifaceted. BAs chief role is that they help businesses implement technology solutions in a very efficient approach working around the functionalities of various roles and responsibilities like operation, finance, architecture, engineering, etc. Among other fields in the business sector, BA can be said as the most sustainable career.
Why do candidates join for BA Training and placement program in the USA?
Business Analyst's work is related to the company's business where the person has to work with client mapping and defining the business requirements. Whereas the term QA means Quality Analyst who develops, executes and tests the code for the software and also the working of the software. Their duty is to deliver the committed working to maintain the ensure quality.
The OPT students undertake BA Training and Placement because of its high future scope. After taking up the BA QA Training and Placement the students have the option to shift from one course to another of their choice. Any time in their career they can have the transition. This expands the growth of opportunities for the student making him closer to business prosperity. With more knowledge about both the fields, the student can later take on big and more important projects having new and different responsibilities.
Who can do this course?
Business Analyst Training and Placement is perfect for the following candidates:
Anyone interested to start a career in business
2. Project managers, senior developers, team leaders, solutions architect, testing managers, and system analyst – interested to step into a BA role
3. Entry-level BAs and domain experts can undertake this course to polish their skills and knowledge
OPT / CPT / Local / International candidates in USA
Course content for BA Training: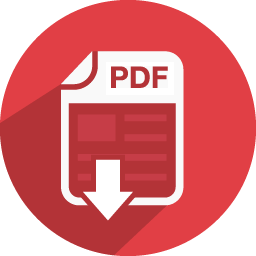 Download PDF Here
Course Objectives:
After the completion of Business Analyst Training and Placement at OPTnation, you will be able to:
Explore the depth and breadth of commonly used tools, techniques, and approaches to business analysis
Understand the concepts of various teams in a software project, different stakeholders involved and the dynamics of the team and the role of a business analyst (BA) in the software team
Detailed understanding of software development life cycle (SDLC)
Understand how to plan business analysis governance
Learn different types of requirements
Learn about requirement life cycles: how to elicit, verify, and validate requirements, then track and manage them throughout their life cycles
Learn what is enterprise analysis and the role of BA in enterprise analysis
Understand business process modeling, workflow modeling, and related concepts
Hands-on experience on all BA deliverables through assignments and project work
Understand the basics of SQL for candidates willing to be prepared for business system analyst or technical business analyst
Learn how to identify business analysis performance improvements
Understand how to plan the approach to business analysis
Learn how to access requirement changes
Understand the relationship between a BA and a project manager
Understand the responsibilities of a BA in various stages of the SDLC
Know how to maintain a high level of quality requirements
Learn the best techniques for requirements elicitation and practices employed by BA
Understand six sigma
Understand CMMi
Documentation of the requirements and UML diagrams
Pre-requisites
There are no pre-requisites to undertake this course. For advanced level courses, you need to have basic Business Analysis knowledge and worked under the corporate environment.
---
Training And Placement for Business Analyst
OPT Nation – USA
Skills: Business Analyst, Entry Level, BA
Job Description:  Hiring BA analyst trainee graduate in anywhere locations in the USA. Qualifications: BS, Minimum Experience: Recent college graduates with no experience or few years of experience preferred…
---
FAQs
What are other job titles for business analysts?
Other titles for BA include systems analyst, product manager, product owner, requirements engineer, business architect, management consultant, process analyst, data scientist, enterprise analyst, etc.
What is Business Analysis, and why would I want to do it?
This course if for those who choose to dedicate themselves to the profession can expect an interesting career with plenty of security and money. Top Business Analysts choose their work and are able to determine their own salaries.
Are your books and coaching services intended for people new to the Business Analyst career?
Our products and services help Business Analysts at all levels. Thus, anyone interested and ones with experience in the profession can go for this course.
Do I need a programming background or knowledge? Is UML another programming language?
No, programming knowledge is not a requirement. UML is a Unified Modeling Language and is not a programming language but simply a modeling tool that helps you draw models or diagrams that represent a business process.
What about the payment procedure?
Debit card, credit card, or Net Banking from all the leading banks – any mode of payment suitable to you is acceptable by us. It is simple and step by step follow up is provided at our site. Also for USD payment, PayPal option is available. Not only this, if you have a problem in paying it as bulk, we have EMI option for you.
After I complete the course, what if I have queries?
Our support team is available for you to 24*7*365. Your queries will be answered by our experts anytime you need. Even after the completion of the course, you can avail the benefit of re-attending the missed session as you are a lifetime member of OPTnation.
What if I miss a class?
If you miss out to attend a class, you need not worry, because the session automatically gets recorded which you can access from your account. So you can easily attend the missed class anytime and can re-attend the live lecture in the upcoming Batch. This is advantageous to you because you will not be new to the course and can ask the right questions to get the most out of the course.
---
You may also Like:
---
How do I get my certificate?
After successful completion of the course and related assignments, exercises, and exams, your certificate will be emailed to you.
What if I fail to clear my certification course in the first attempt?
You can anytime ask for assistance to your queries and doubts and reappear for the certification exam. Once you have enrolled, you are a lifetime member and so you will be charged nothing for reappearing. Our experts are here to help you out in all possible ways.
Do you provide placements?
Yes, we do. OPTnation is one of those rare online training centers that provide training and placement programs with a job guarantee. You just need to concentrate to excel in your course; in return, OPTnation will give you a platform to exhibit the plethora of your skills.
Know more about training and placement by OPTnation: Click Here

Max Troy is the Career Counsellor as well as a passionate Author. Well, he has years of experience in the Career and Jobs industry. As a part of his career at OPTnation, he helped various OPT and CPT candidates to shape their Career. Through his knowledge and writing skill, he is contributing to the students to find the best Career advice and immigration topics. Do share the information if you like it.