When an employer looks at a resume, it will often make an initial assessment of your skills and experience. While a job description may not be enough to determine whether you're a good fit for the position, a well-written resume will help the employer assess an applicant's qualifications. Resume for employer is a powerful tool to find a good hire.
A resume is an essential piece of paper that outlines a Candidate's most appealing skills and experience. It allows an employer to move forward with a Opt candidate based on the most attractive skills and expertise. If you are confused as to how to get it done, go for the website that provides the resume writing service like resumeedge. It is essential to include your most recent skills, which might be hard to remember if you write them by hand. A strong resume will use proper margins and design elements to highlight your relevant work experience. If you want a better illustration, this article will explain what a resume is and why it is essential for an employer.
So How Do You Define Resume for Employer?
A resume is a document that describes a job seeker's qualifications and skills. It outlines what a candidate has to offer. A prospective employer will only look at a short CV for about 15 seconds – compared to a 30-second commercial. The resume's goal is to grab the hiring manager's attention within the first five seconds. If it doesn't, it will probably go to the No Pile.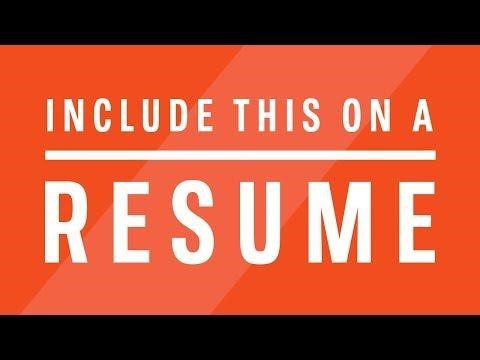 A short CV is the first impression an employer has of you. It conveys your intention to apply for a job, but the prospective employer may only glance at it for a few seconds. Communicating your strengths and accomplishments to the employer helps you stand out from the competition. Choosing a resume service for some help may not be a bad idea. In the end, your short CV can make or break you. You might even get the job you have always wanted. It is the first thing that is required to get the best and suitable job. Rest all depends on your performance in the interview. Many companies may shortlist you based on the short CV. Hence, ensure you make the best one for yourself.
Depending on the position you are applying for, you might need to focus on and emphasize different work experiences in your CV. Knowing what information is essential for the job position you are applying for may be hard to figure out. This is where professional resume examples come into play. These examples can help you build a strong resume that will increase your chances of presenting yourself as the most suitable candidate for the job position you are seeking.
Why Is Resume Important?
A resume is an essential tool that should tell an employer exactly what you bring to the table. If you have held sales positions for several years, your resume should describe your achievements. For instance, if you have a sales record in new media, list two or three sales goals. If you have an excellent record of accomplishment in this area, list the sales targets you achieved in each position. Make sure to include verifiable metrics in each of your achievements.
A resume tells a potential employer what you are capable of. A summary should be precise and well written. A well-written resume should convey your skills, education, and experiences. It should also display your personality. A good resume demonstrates your enthusiasm and passion for the job. It shows that you are a great employee and a valuable asset. So, it's essential to make an excellent first impression.
A chronological resume focuses on a candidate's work history and skills. It includes summaries of experiences and highlights the professional competency of a candidate. You can even go for a nice resume service option. For instance, Resumeedge review is a site that will help you understand if they can provide precisely what you are looking for.  A hybrid resume incorporates both the chronological and functional formats but does not use the traditional layout of the document.
---
ALSO READ:
---
Conclusion
Your resume is a marketing tool. It outlines your background, skills, education, and experiences effectively. It will also help the employer determine your level of commitment and dedication. An employer's objective is to make an informed decision on whether to hire you, and it will be a good idea to read a short CV that reflects your personality and interests. The purpose of a short CV is to get you hired.