Scope of Entry Level Engineering Jobs in USA
The inspiration for learning an engineering degree may differ from student to student. For some people, it's the desire to possess a successful career. While others may not be genuinely interests but opt engineering on being influenced by others. Then there are also many students are there who choose engineering field because they are naturally curious and want to know about how things work.
Engineers work in many different fields area to analyze, develop, design, maintaining and evaluate large-scale, complex systems and machines to improve and maintaining current systems in any organizations or creating brand new projects / system. Engineers will design and draft blueprints for entire project, visit systems in the field and do maintenance work for system and manage projects to improve its usability.
​How will I know if engineering is right for me?
If you have any doubt about that engineering is right for you or not, then ask following few questions to yourself, If your answer is yes in most of the following question than you can join engineering.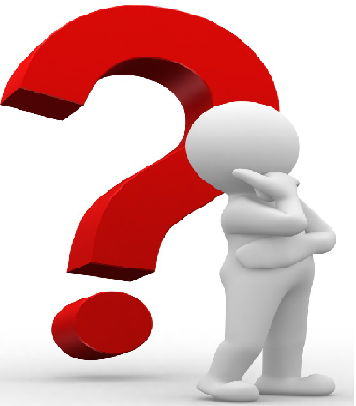 Do you interested to solve problems?
Do you interested in math & science?
Do you Interested to think new ways to do things?
Do you like mind challenging tasks?
Do you interested to working with computers & machines?
Do you enjoy challenges in your daily routine?
Do you want to make a difference in the world?
Do you want to help People, Organizations and improve their lives?
Do you interested to know how the things actually work?
Because in engineering field candidate's interest is one of the biggest factors to get succeed, if you don't have interest in engineering than you will not succeed in this field. You must be passionate about you work.  Engineers solve problems and face the challenges that improve the lives of people and make a difference in the world with its unique, mathematical & scientific logic's.
Career Growth of Engineering in USA
There are many job opportunities are available after your completing your post graduate from any top colleges of USA. International candidates must required working visa (H1B Visa Jobs) to get work in USA.
Sometimes job search in USA is the quite difficult for the candidates after completing study because students don't have any experience so it will be tough for students to get work in USA some time students don't know where and how to apply for the freshers or entry level jobs in USA. Newly graduates students must have to find the latest entry level engineering jobs to get hired in USA.
If you are studying engineering from one of the top college, than you will easily get good campus job opportunities. Also you will have enough good contacts of industrial people who will write you letters of recommendation and that will helps you a lot to get the job.
Job portals are also one of the best way to get hired in USA. ​You can find many job search site in USA for all the latest jobs updates in USA for local and international candidates in USA
---
Training And Placement for Q.A
OPT Nation – USA
Skills: Quality Analyst, B.S ,Quality Assurance, Testing, Entry Level, Graduates
Job Description:  Hiring QA analyst trainee graduate in anywhere locations in USA. Qualifications: BS Minimum Experience: Recent college graduates with no experience or few years of experience preferred…
---
Why Engineering is popular in USA?
The scope of job opportunities in for engineering in the USA is pretty much than any other countries in the World. There are lots of companies are available in USA which require engineering for production, management and maintenance there products they employ engineers in variety of positions. Engineer can easily find lots of job opportunities in USA for entry level and experienced engineer job profile. So that will be great opportunities are available in USA for candidates.
You can also register at one of the best job search site to get latest Entry level engineering jobs in USA. just register at one of the best job search site and you can easily get hired in USA. Once you register with job search site you only have to find the right job opportunities for your profile and apply that available job opportunities to get hired in USA.
Find all the latest entry level jobs for engineering graduates at : Entry level engineering jobs in USA 
There is also a wide job opportunities are available for engineering in worldwide so candidates can easily get job placement in any country with engineering degree.
Most popular Engineering field in USA
Now day's approximately 1.6 million engineering working jobs are available in USA which pay around $42 per hour in median wages. Now day's international students are also finding that a there degree in engineering is quite a valuable asset to get jobs placement in USA. A college degree opens the door for many careers opportunities in engineering.
Mechanical Engineer
International students find mechanical engineering to be the most popular field in engineering. Mechanical engineering deals with the manufacturing and designing of machines while also improving the mechanics of existing machinery. Because the field is so broad, the potential jobs in engineering are limitless. Some mechanical engineers go on to work in aeronautics or aerospace architecture and design. Others go into the biomedical or automotive engineering working on complex systems and designing new technologies. Some international students enter the market as material or manufacturing engineers. Rounding out the selection of careers include positions in research engineering, sales, and technical writing.
Click here to find all job openings for entry level mechanical engineering jobs in USA
Computer Engineering
The market for careers in engineering for computer engineering students has never been better. Computer engineering students work with a range of systems from integrated circuits to programming to computer and communication systems. Many candidates' careers focus is on computer components like computer engineers, computer programming, and computer design and applications engineering. Engineers can also work in drafting and design, an industry that is rapidly growing. Other positions including testing, research, and careers in systems and software engineering.
Click here to find all job openings for entry level computer science engineering jobs in USA
Civil Engineering
Civil Engineering is also one of the most popular disciplines in engineering. Civil engineers focus on the design and construction of infrastructure, bridges, building and universities. The field is very rewarding, granting engineers the opportunity to improve the quality of life for many people, show efficiency and create beautiful works of architecture. Most civil engineer joins as construction managers, airport project manager, production engineer, cartographer and projects engineer. Many engineers also choose to work on infrastructure projects by working in positions like highway designer and drafter, public utilities manager, railroad engineer, construction equipment designer, environmental engineer and water plant engineer with help of their civil engineering degree.
Click here to find all job openings for civil engineering jobs in USA
Job Skills and Requirements for Engineering Career:
Creativeness: You must have to be able to think of new systems, Techniques and new ways to work. You must be able to think uniquely, creatively and ask the right questions in proper way.
Mechanical Skills: You must have to understand mechanical concepts and processes easily, as well as use equipment and tools that will help you in your profession and help you a lot to do more time consuming work.
Problem-Solving Skills: Engineers work to develop new solutions for all the problems. You must have to skilled to identify the reason of the problem and create and test unique and effective solutions.
Teamwork: Engineers will be part of a team who developing systems to fix the problems or creating effective solutions. You must have to work with others to get complete the task.
Listening Skills: You must be a good listener in engineering field as you have to listen from workers, teammates and management about work process and management. So it will be required skill in engineer's job.
Communication Skills: You must have enough communication skills to communicate & explain your plans, goals, techniques, thoughts. Good communication skills will help you to get successfully complete your project.
Project Management: Engineering field contains Large-scale project in daily work basses so it will be require that candidates must have enough ability to manage different project at one time, time scheduling for particular projects, supplies and funds.