Students these days have numerous opportunities to enhance their knowledge and skills through on-hand learning experiences. One is through internships. It's an excellent chance for you to put your academic learnings into practice. This is the best time for you to extract your hidden talents and know your capabilities more.
Besides the said purpose, internships also provide a glimpse for you to decide whether your current field of expertise is something you want to pursue. For some, they realize they would like to change their educational path instead.
It's never too early to get your first internship underway. As a matter of fact, if you start exploring internships with Intuit, the better it would be for you to prepare for your future first job.
Before choosing a specific program for doing an internship, though, here are some essential points for you to consider :
Create A Goal For Your Internship
What would you like to achieve at the end of your internship? Setting a goal is very important as it will establish your purpose and supply you with the drive to pursue it. Besides being a mandatory requirement by your university, ask yourself why you want to work in such a company and what tangible benefits you can get out of that experience.
If you've decided to test the waters in a specific industry, it would be best for you to seize the opportunity to become familiar with the responsibilities and roles of an entry-level worker. Start by building strong references, and expand your connections for future work purposes.
However, if you're unsure yet whether this industry is something you want to pursue, then you should use it as an experience to learn and gain insights into how the corporate world works and operates. Be clear with your goal, and you won't ever be led astray.
---
---
Prepare Your Resume
Use your resume to gain an edge over other candidates. Employers consider it before they even schedule an interview with you. Hence, it's crucial that your resume appears professional and well-prepared.
Aside from using tips on how to write a successful resume, you may also approach your professor or someone at your university who can give advice and share feedback about it.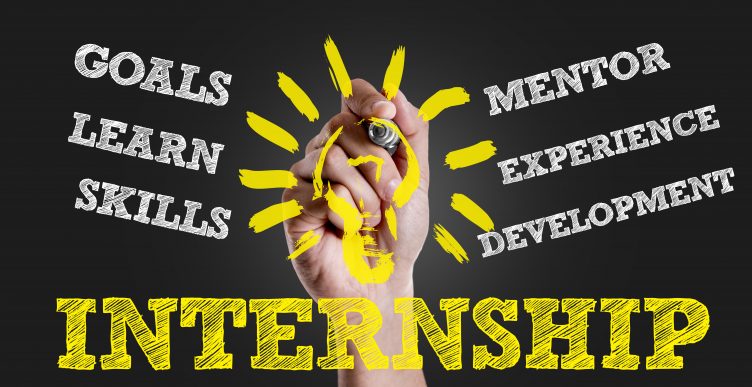 Assess The Benefits Of The Internship
Internship programs usually don't pay you any form of salary. Maybe some might do in the form of monetary allowances intended for transportation and the like, but being an intern means getting trained without being paid.
It's vital to ask yourself what tangible things you can earn with this internship. You might be able to get a reference letter at the end of it, but considering the length of your service, try to weigh if that's sufficient enough.
Otherwise, you can also assess if such an internship can be converted into a real job. If it provides you with networking opportunities, total career sponsorships, or meaningful references, then you'll have a winning hand, and your free services rendered are worth it.
Use Exhaustive Resources
Use online resources to come up with the best internship program. You can use your network like classmates, professors, and family members to provide reliable information about some internship opportunities related to your interest.
Check out websites that offer internship programs. You can start by joining their site, creating a professional profile, and signing up for alerts for when they have new internship openings.
Take advantage of your university career centers as they usually have partnerships with internship organizations. Some universities host annual career fairs, so be sure to stay updated about them. During such fairs, don't hesitate to ask questions and hand out your resume if you want to be an intern in their business.
Lastly, it's always better to research on companies in the industry that you want to belong to. Study their organizations and visit their websites to check out if there are any internship opportunities for you. You may also email their HR departments if you want to inquire about future working opportunities.
Learn The Application Process
Many employers receive a great deal of internship applications, and they often take a long time to check and assess each one. It's understandable to say that competition is tight, so you should apply to as many companies as you prefer. This way, your chances of landing a good company will be higher. After submitting your application, don't hesitate to follow up if you don't receive any feedback from them at the time they promised.
Be familiar with the application process for each company you're interested in. There might be different and distinct procedures, so it's best to do your research.
Create A Good First Impression
When you finally receive a call for an interview with an employer, you should have enough preparation to ace that interview. It may be true that first impressions last, so try your best to create an image that will wow your interviewer. Remember that you only get one try with every prospective employer, so always do your best.
Learn and practice answering questions in a primary interview. This will help you anticipate what companies usually ask interview questions. If you prepared enough, you can answer questions with ease and confidence. This will also leave a positive first impression on the interviewer.
Conclusion
These are essential aspects that you need to consider and do before finally selecting and starting your internship. Keep in mind that any professional experience is beneficial for you. It will help you grow as a person and develop your interpersonal, communication, teamwork, and time management skills.
Don't be afraid to choose a company that doesn't meet all your expectations. Remember that it's a training ground for you and that you're there to learn and make the most of your experience and internship journey. Make the most of it by focusing on your goals, and take note of all the learnings. You never know how it will impact your real job later on.
About the Author –
Sally Spencer has always been an advocate of innovative learning. Her lifelong passion for teaching motivated her to write self-help, informative, and educational blogs. She loves gardening during her free time and considers herself as a nature-lover. Also, she enjoys traveling and photography. Sally is happily married and a new mom to a three-month old healthy baby boy.

Max Troy is the Career Counsellor as well as a passionate Author. Well, he has years of experience in the Career and Jobs industry. As a part of his career at OPTnation, he helped various OPT and CPT candidates to shape their Career. Through his knowledge and writing skill, he is contributing to the students to find the best Career advice and immigration topics. Do share the information if you like it.